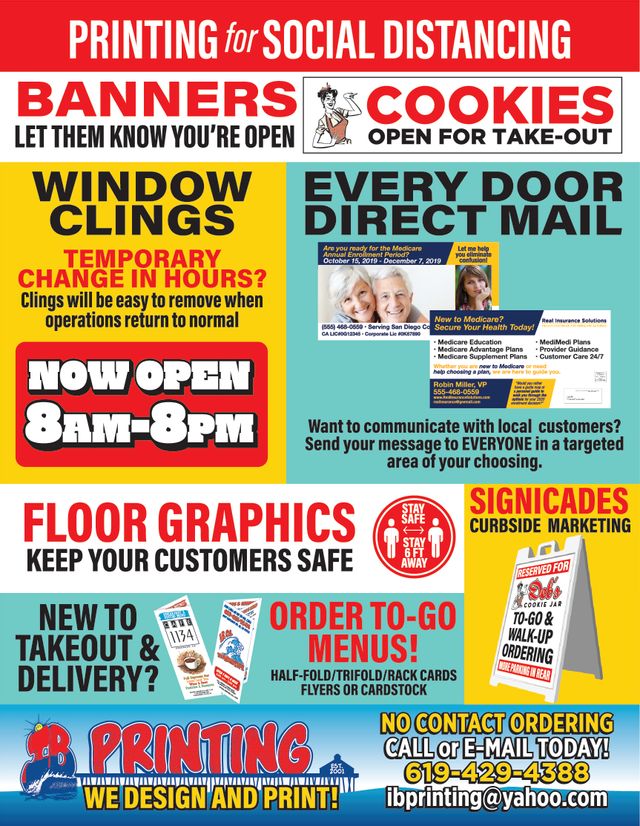 IB Printing
Since 2001
IB Printing was established as a promotional advertising company in 2001 by Steve Berry.
We have since evolved into an advanced 1-STOP print shop. All your printing needs are now available. We offer Logo creation & design to Vector. We also offer high-quality Vehicle graphics, Signage & Storefront Design to make your business look great. We now specialize in everything you need to make your team look uniformed & professional. 

We have gone undergone many changes in staff in those many years but have since found a groove stitching our family work environment together.

IB Printing's owner Steve Berry and wife/owner of Deb's Cookie Jar have merged brick and mortars. Making us a one-stop shop for all of your printing and that sweet tooth you cant get rid of.
IB Printing has since brought in their middle son Steven Major Berry (singer/guitarist of DAB) onboard to learn the ropes from his father to create what is now a family-owned, dynamic, and up-to-date one-stop-shop for anything and everything you might need.
Visit our store, other websites or give us a call to learn more.